Talk with the Development Team
You've voted - but you can do so much more to help us make EverQuest Next! Tweet the development team directly to let them know what you think - or jump into a deeper discussion with the team and community on our Round Table forums.
Round Table Blog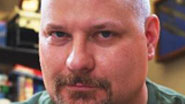 Religion Wrap-Up
by Steve Danuser | Posted 11/12/2014
We hope you've enjoyed our series on the religions of Norrath in EverQuest Next. To conclude the series, we wanted to address a few of the questions that have come up in the community.
Full Post >