@davegeorgeson
Follow
Norrathian Races & Building Collaboration
by
David Georgeson
, Director of Development
We admit it. The "Landmarks of Landmark" competition was a bit of a testbed. We weren't *really* certain that you all would think the idea was fun enough to dig in and make it happen.
But, you most certainly did! We got so many entries into the competition that it's going to take us days and days to get through them all, judging each one thoroughly.
Most of all, this competition gave us faith that building the new Norrath with you will be a fantastic experience for everyone involved.
So it's time. It's time to start building that new Norrath. And we're going to face that challenge one race at a time.
The next building competition is going to be an EverQuest Next racial architecture & aesthetics competition. We're going to provide ideas for the kinds of things we can use in an area, provide you with a good some of the concept artwork and give you an art bible for the area, set a competition time period…and go!
But before we can do that, we need to know: Which of the Norrathian racial styles would you most like to help us create first? Dark Elf or Dwarf? (Yes…we know there are more races than this, but these are the first that we need to work on for various development reasons. Which of these two do you want to help build first?)
This is your chance to help define the visual style and aesthetics of an entire race in a brand new MMO. Are you game?
Talk with the Development Team
You've voted - but you can do so much more to help us make EverQuest Next! Tweet the development team directly to let them know what you think - or jump into a deeper discussion with the team and community on our Round Table forums.
Round Table Blog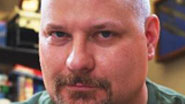 Religion Wrap-Up
by Steve Danuser | Posted 11/12/2014
We hope you've enjoyed our series on the religions of Norrath in EverQuest Next. To conclude the series, we wanted to address a few of the questions that have come up in the community.
Full Post >